OUR MARKERBOARD FEATURES
Quality products built to any size and shape with printed graphics or brand colors.
Markerboards by Miller Glassworks have a variety of features that can be combined to make your markerboard truly unique. We offer a variety of SmartMark Glass and SmartMark Acrylics options, accessories, and customization options.
View our full line or

contact us

for custom requests.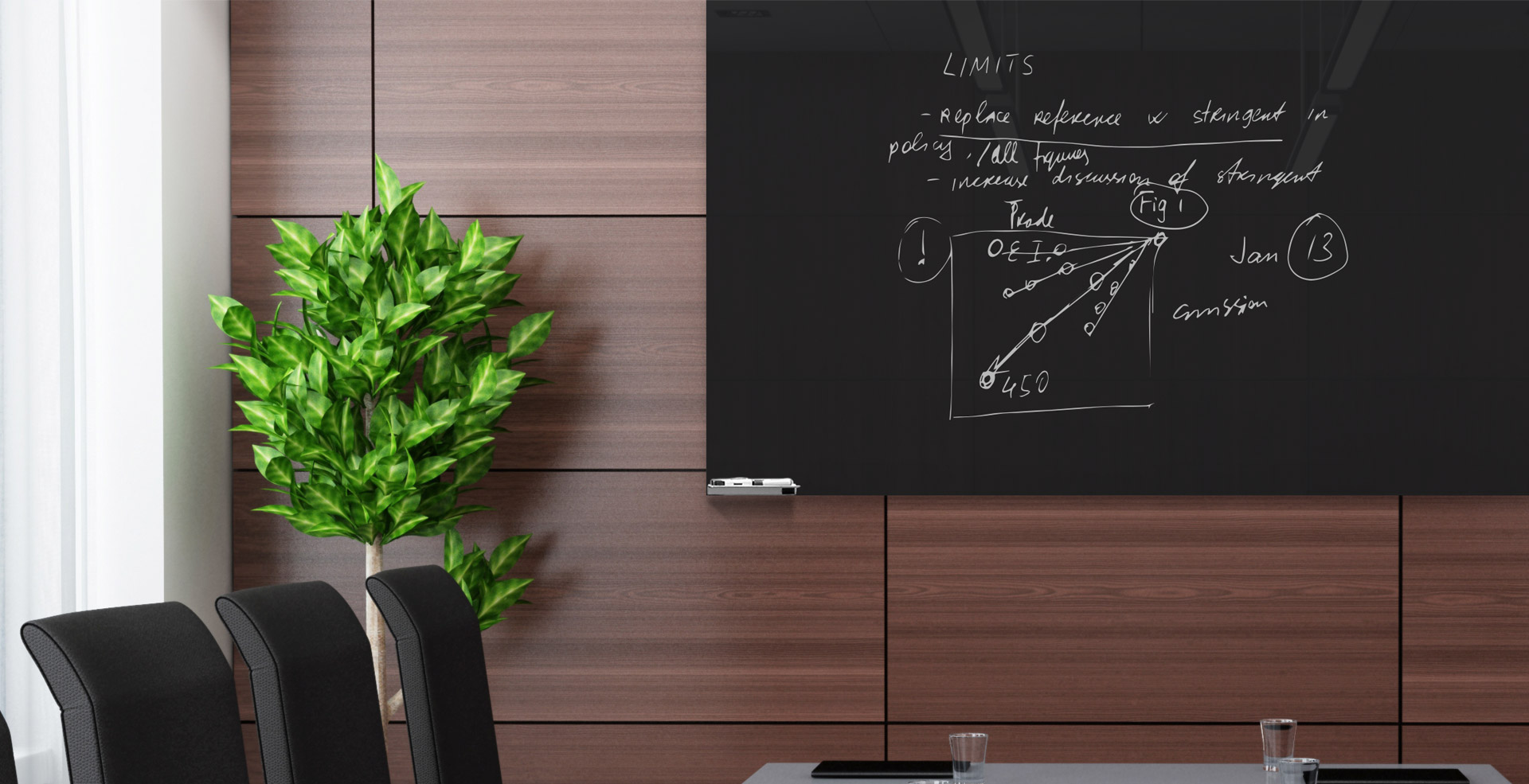 Our SmartMark Glass markerboards feature low-iron tempered safety glass  that allow for the perfect optical clarity and writeability, We offer standard and matte glass solutions.
Quote Builder
Markerboard features by Miller Glassworks.
EASY INSTALLATION
Miller Markerboards are easy to install and can be adapted to any surface
CLEANABILITY
Markerboards have optimal cleaning ability and will never ghost
QUALITY
Glass markerboards will last the life time of the building
FAST TURNAROUNDS
Markerboards are built to spec and manufactured fast
CUSTOM SIZES & COLORS
Customize markerboards to any size with any color or metallics
PRINTED GRAPHICS & EMBOSSING
Print custom graphics, logos or embossed designs
SMARTMARK ACRYLIC
SmartMark Acrylic markerboards are ultra light and virtually indestructible
SMARTMARK GLASS
SmartMark Glass markersboards are versatile with a premium look and feel
FIT ANY SPACE
Shapes and sizes can be custom to fit any space or tiled together
ACCESSORIES
Trays and magnetic cylinders available for all boards
SHIPPING & INSTALLATION
Have markerboards securely shipped nationwide or installed in Dallas Fort Worth
MAGNETIC & NON-MAGNETIC
Magnetic and non-magnetic options available for all boards