OUR MARKERBOARD ACCESSORIES
Our markerboards can be equipped with a variety of magnetic and non-magnetic accessories.
Make sure your markerboard is ready to go from day one. Our sleek and modern accessory line coordinates beautifully with your custom markerboard products.
View our full line or

contact us

for custom option requests.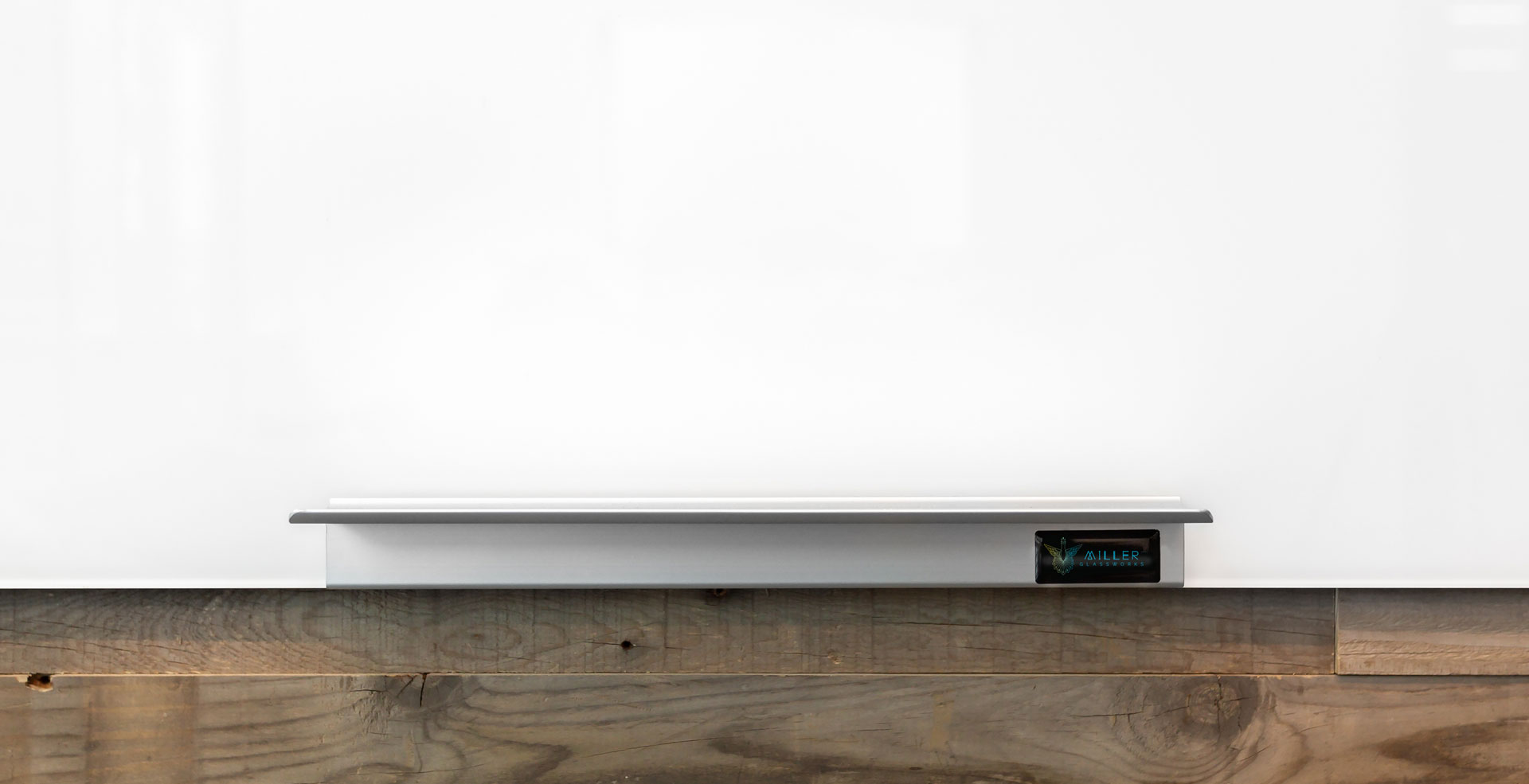 Our accessory options support all of your markerboard solutions from magnetic to non-magnetic options.
Quote Builder
Markerboard accessories by Miller Glassworks.
METAL TRAY
Sleek and minimal metal trays attach easily to all our markerboards
GLASS TRAY
Modern and clean glass trays compliment that innovative look and feel
MAGNETIC TRAY
Moveable magnetic trays can attach anywhere on a magnetic board
MARKER TRAY CADDY
Our markerboard caddy holds your eraser and markers with ease
MARKER CUPS
Stylish marker cups to hold a variety of marker colors
MAGNETIC CYLINDERS
Attach written and printed documents with powerful magnetic cylinders
PREMIUM MARKERS
We select the perfect markers that work beautifully with Markerboards by Miller Glassworks
MAGNETIC ERASER
Convenient and versatile magnetic eraser keeps your markerboard clean
STANDARD ERASER
Wipe away notes and ideas easily with our standard erasers